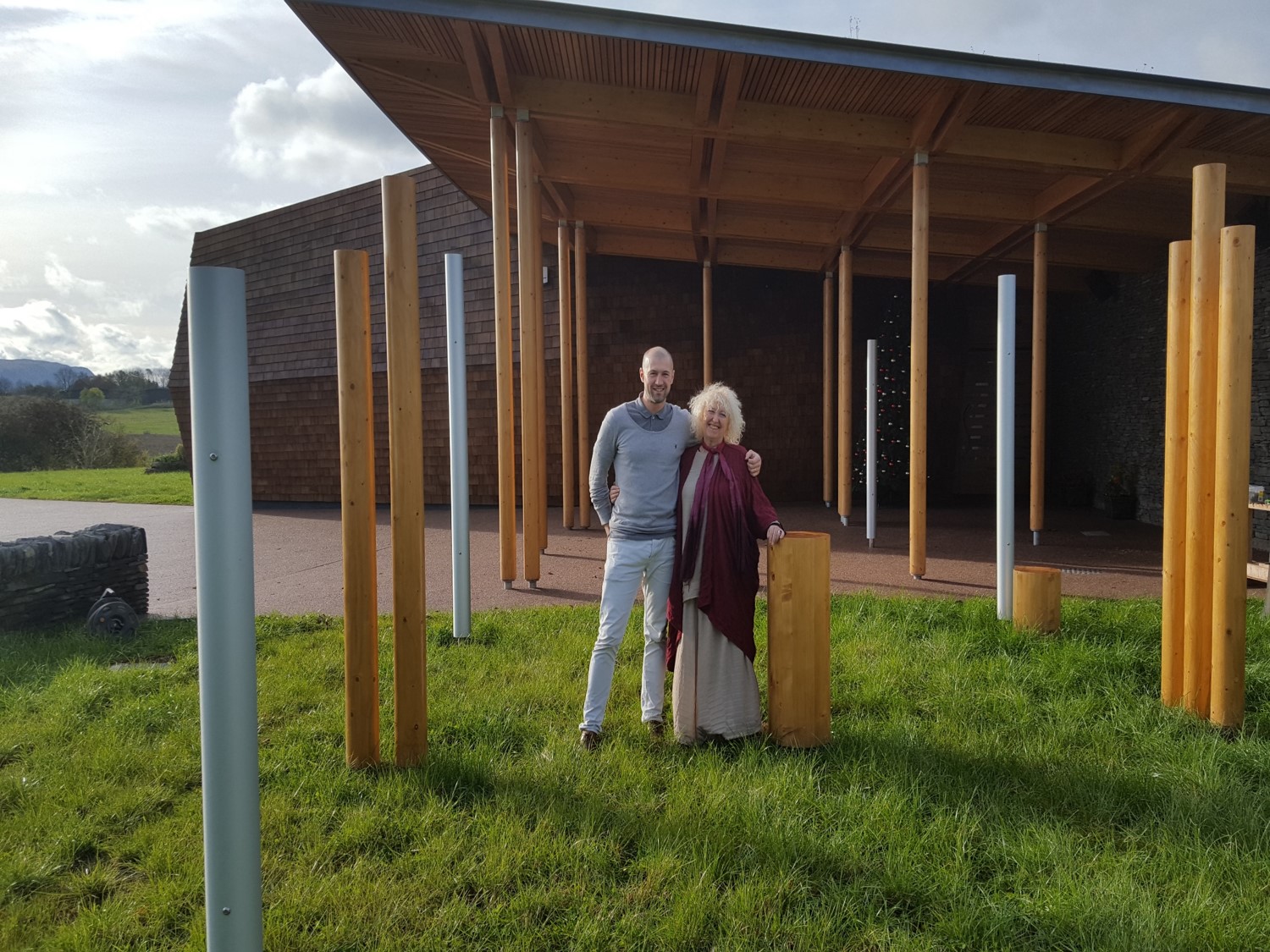 Designed by Award-winning Architects mawsonkerr, the Centre exemplifies good design to embody; passive environmental principles, contextual connection through materials and techniques and innovation in form and layout. The design incorporates ground source heat pumps, photovoltaics and locally sourced materials such as sheep's wool insulation.                                                                                  The architecture is intended to reflect synthesis between the natural context, a contemporary vernacular and musical union; housing several unique functions it is also importantly an outward facing advert for the charity. The building embodies musical qualities of rhythm, timbre and melody within the landscape; shaped along the curved natural contours it grows with a crescendo at the canopy to the eastern main entrance. Inserted along the rhythmical elevation are a series of playful introverted volumes housing key activities.
The Glassical Hall
Accomodates up to 100 delegates
The Wolfson Meeting Room
Accomodates up to 16 delegates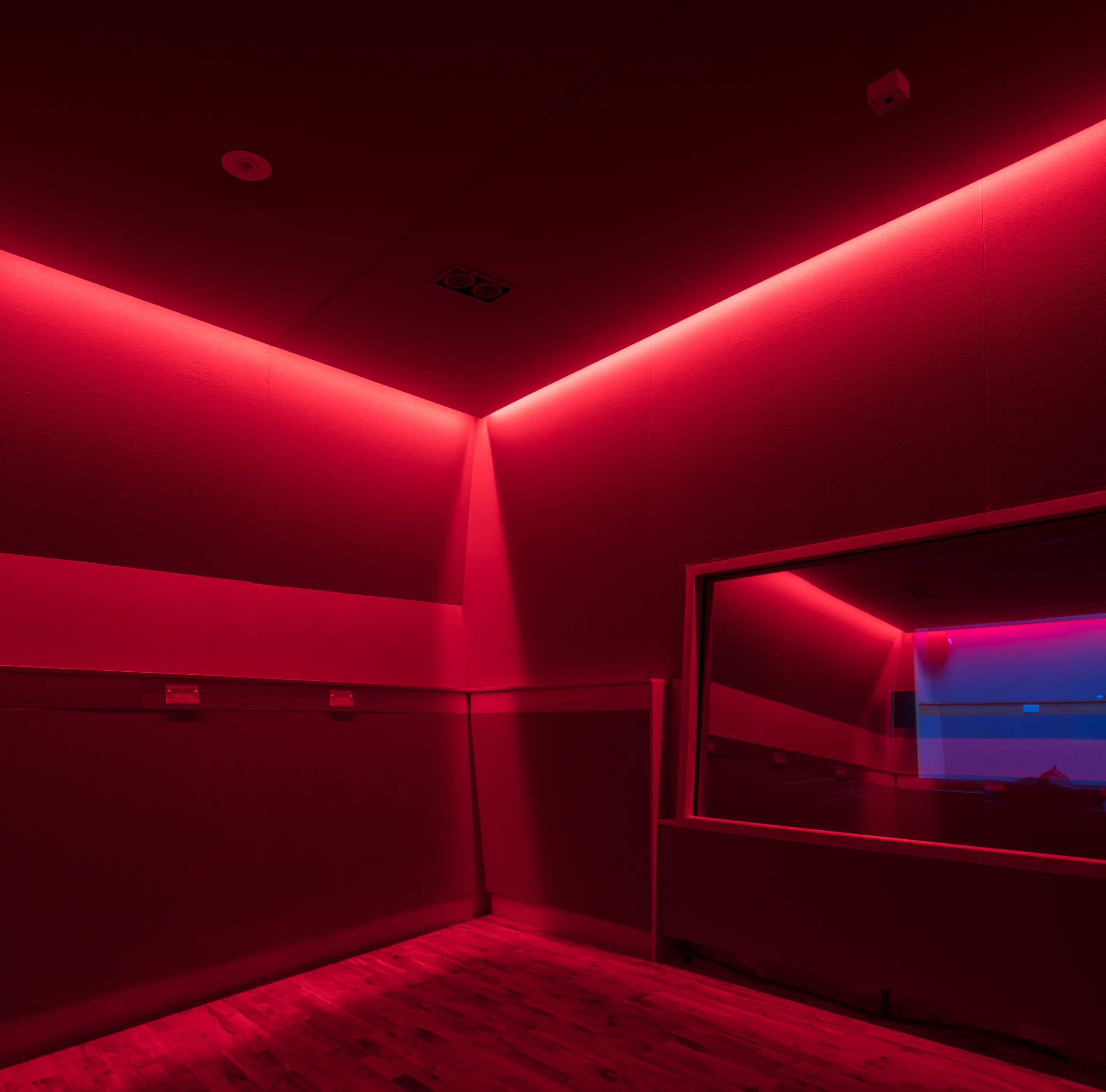 A beautiful and minimalist sensory space with comfortable floor cushions, fibre optic lights, bubble tube and changeable ceiling lights.  The space allows for a sense of calm rather than stimulation and can be especially beneficial for those experiencing over stimulation.
Bespoke and inclusive design
The Centre houses specialist inclusive features with accessibility at the heart of the foundations.  The Centre provides a hoist and change facility, equipped with a shower.  There is a hearing loop system throughout the building.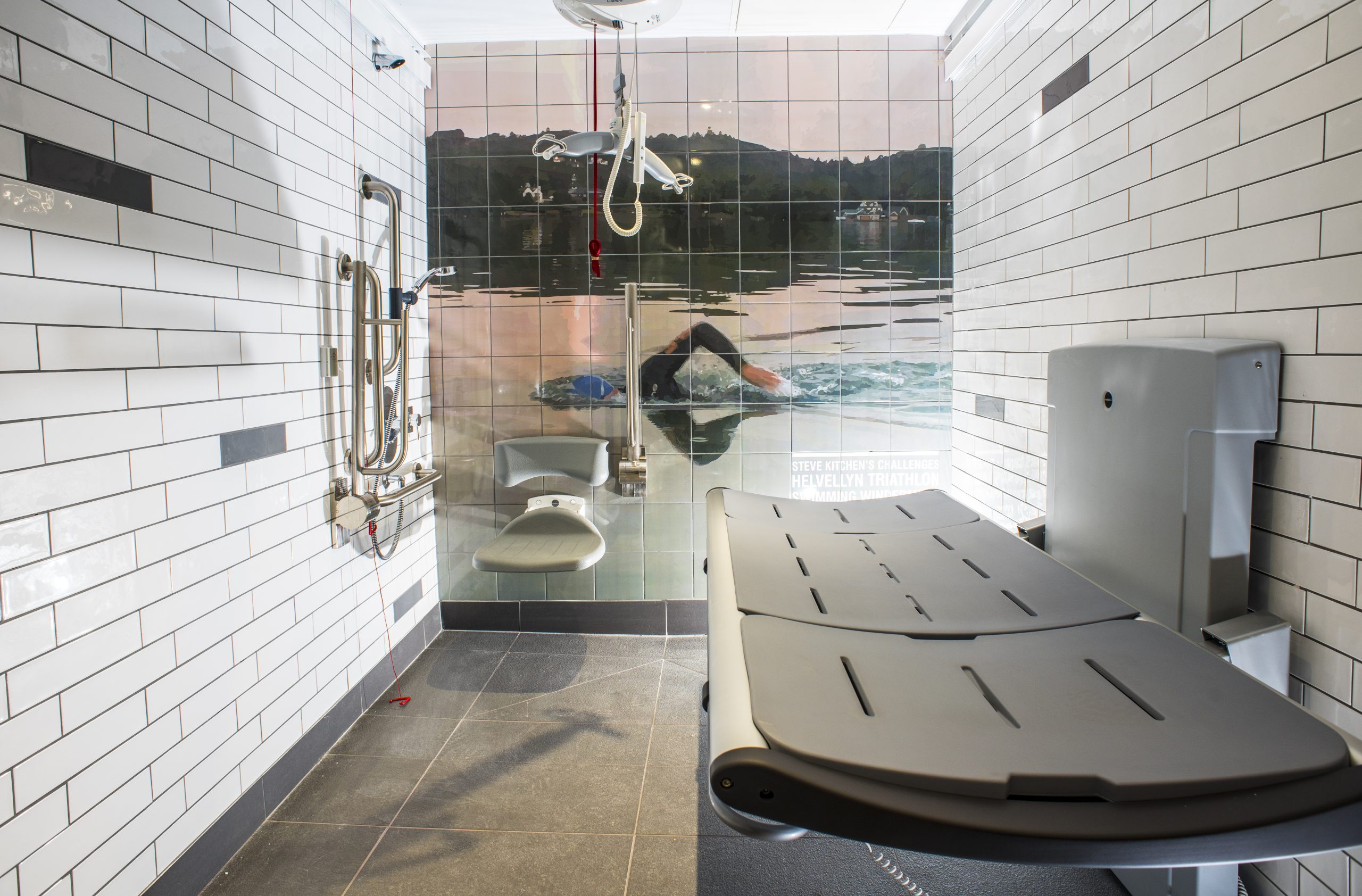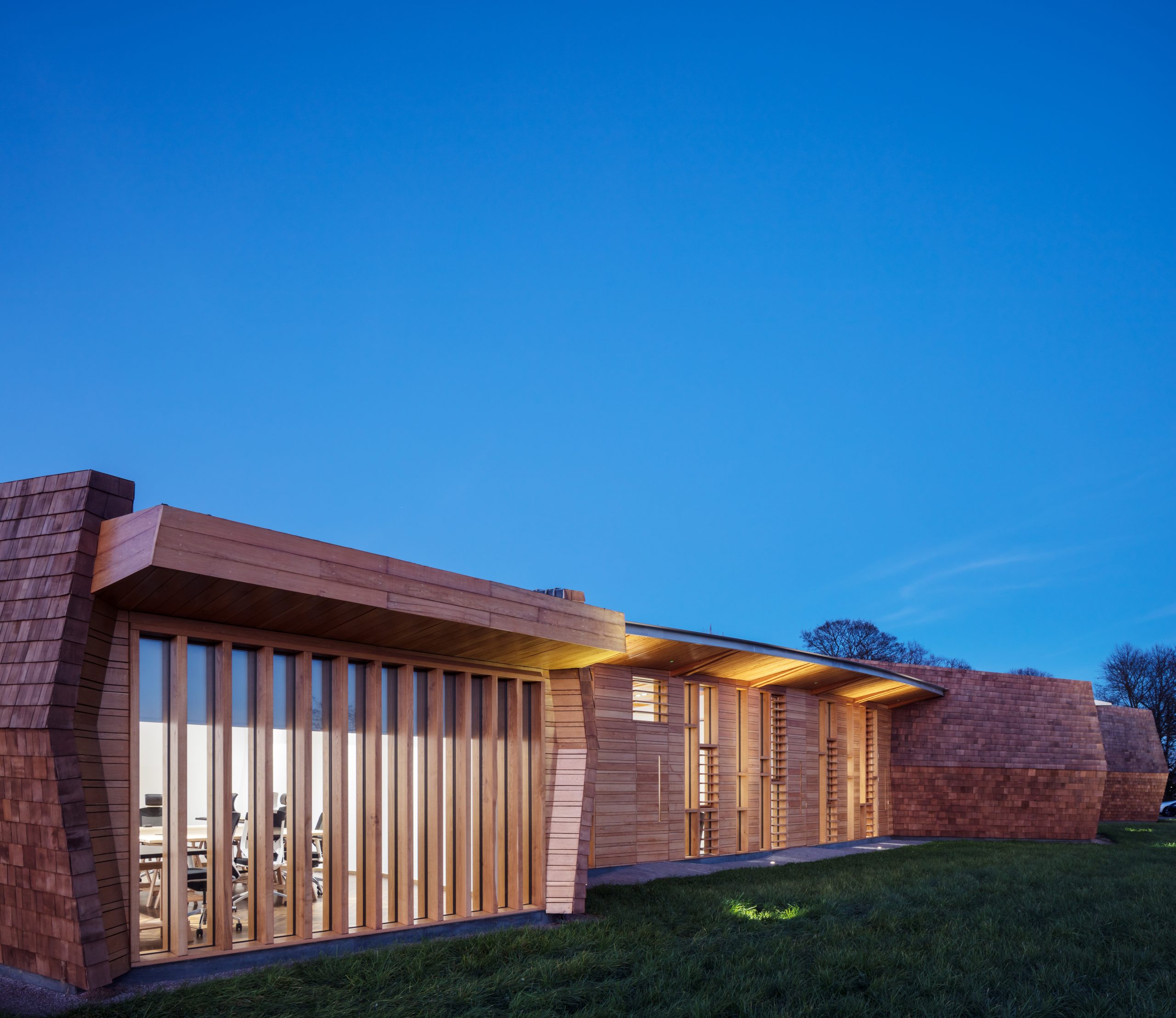 "An ambitious design executed with great craftsmanship combines with a touch of homeliness to create a very welcoming environment throughout." RIBA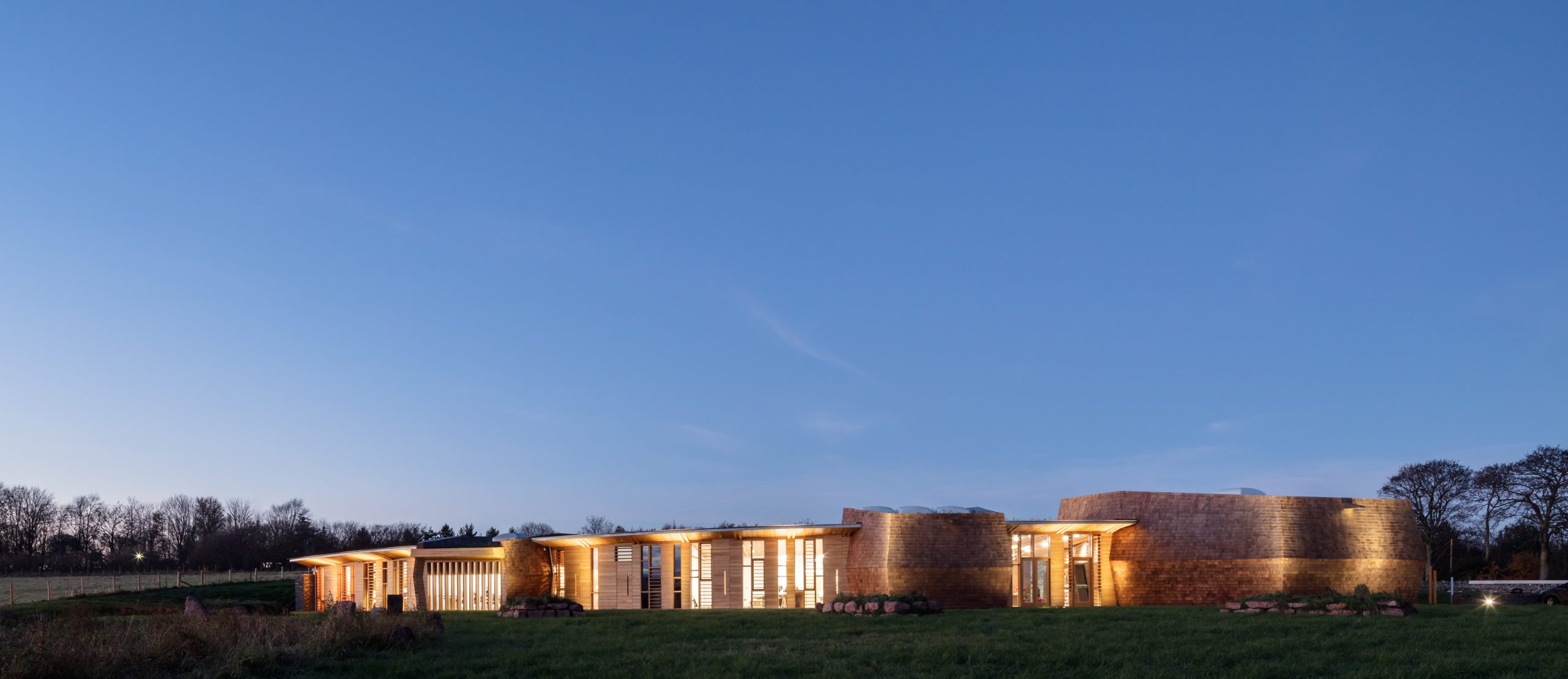 Mawsonkerr Architects
Sunbeams Music Centre
Awards
Architects Journal Awards – Healthcare and Wellbeing Project of the Year
Structural Timber Awards – Architect of the Year
RIBA MacEwen Award –Shortlisted
Civic Trust – Selwyn Goldsmith for Accessibility Shortlisted
Civic Trust – Civic Trust Commendation
Buildings Awards – Small Project of the Year finalist
LABC Northern – Best Public Service building Shortlisted
LABC Northern – Best Educational Building Shortlisted
LABC Northern – Best Inclusive Building Shortlisted
LABC Northern – Small Commercial project of the year
LABC National – Small Commercial project of the year Finalist
Offsite Awards – Healthcare Project of the Year Shortlisted
Offsite Awards – Best Use of Timber Technology Shortlisted
RICS North West – Community Benefit Award Finalist
Structural Timber Awards – Healthcare Project of the year Shortlisted