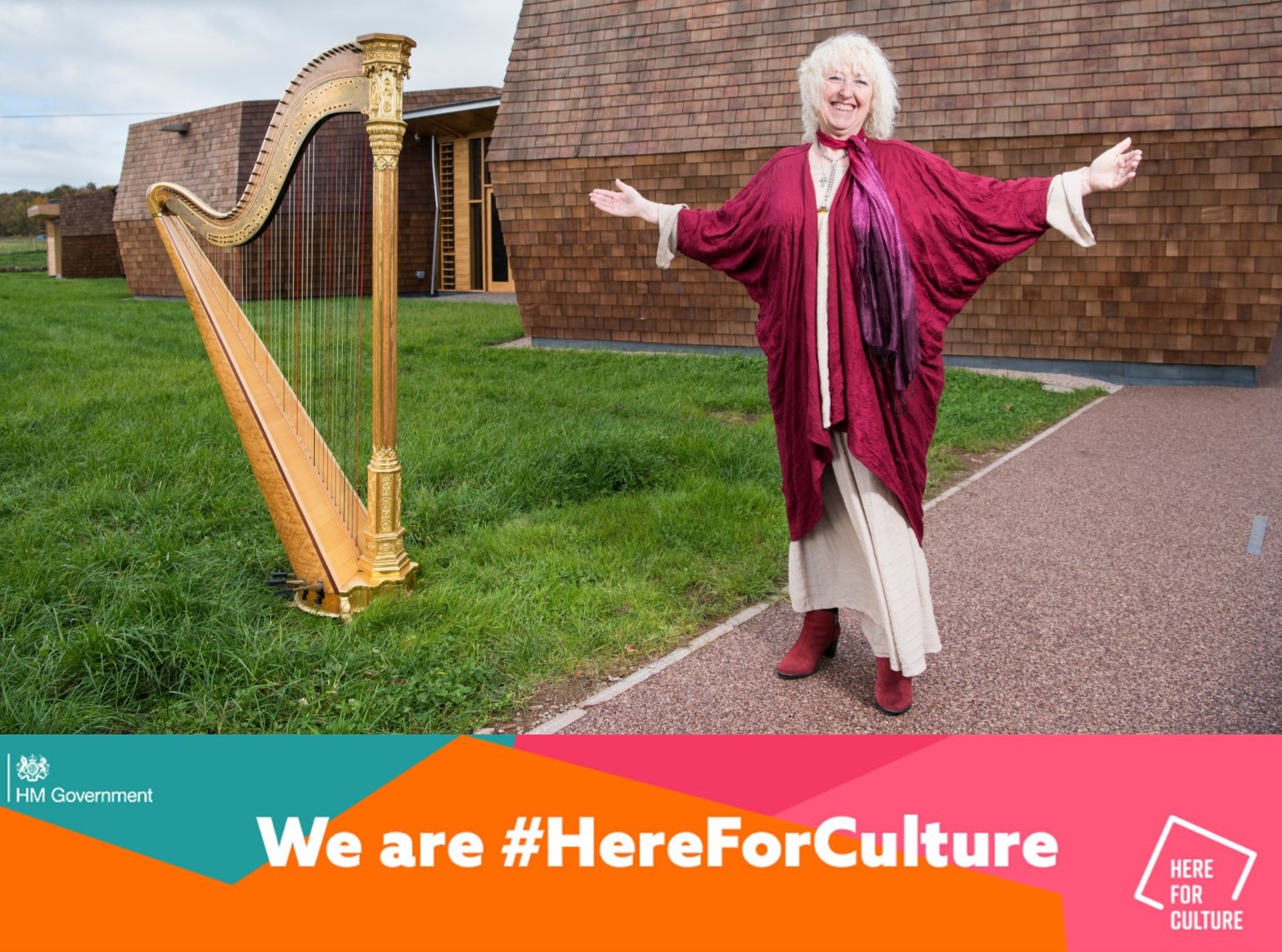 Annie Mawson's Sunbeams Music Trust, (Sunbeams), in Cumbria has received a grant of £54,825 from the Government's £1.57 billion Culture Recovery Fund to help the organisation recover and reopen.
More than £300 million has been awarded to thousands of cultural organisations across the country including Sunbeams in the latest round of support from the Culture Recovery Fund, the Culture Secretary announced today.
This funding means that Sunbeams can hopefully re-open the Sunbeams Music Centre, including the Recording Studio, in July 2021. The Charity can now continue to plan and hold Monthly Concerts by high-profile musicians – in particular a major 'Proms' event, by the National Symphony Orchestra in Summer 2022, to mark the 30th Anniversary of Sunbeams. These events help support and fund the delivery of the charities Community Music Programmes: Music For Life® and Music For Dignity® to over 2,000 children and adults with disabilities from the bespoke Sunbeams Music Centre.
Over £800 million in grants and loans has already been awarded to support almost 3,800 cinemas, performance venues, museums, heritage sites and other cultural organisations dealing with the immediate challenges of the coronavirus pandemic.
The second round of awards made today will help organisations to look ahead to the spring and summer and plan for reopening and recovery. After months of closures and cancellations to contain the virus and save lives, this funding will be a much-needed helping hand for organisations transitioning back to normal in the months ahead.
Culture Secretary, Oliver Dowden, said:
"Our record breaking Culture Recovery Fund has already helped thousands of culture and heritage organisations across the country survive the biggest crisis they've ever faced.
Now we're staying by their side as they prepare to welcome the public back through their doors – helping our cultural gems plan for reopening and thrive in the better times ahead."
Annie Mawson MBE, Founder and Chief Executive of Sunbeams, said:
"We are thrilled to receive this grant from the Government's Culture Recovery Fund in recognition of the delivery of our Music For Life® and Music For Dignity® Programmes to over 2,000 children and adults with disabilities from our bespoke Sunbeams Music Centre. The funding means we can open up the Centre and Recording Studio for artistes and all our beneficiaries as soon as Government Guidelines allow.
We are enormously grateful to the DCMS and the Arts Council for enabling Sunbeams to thrive again and thus continue to play a vital part in the cultural engagement of communities throughout Cumbria."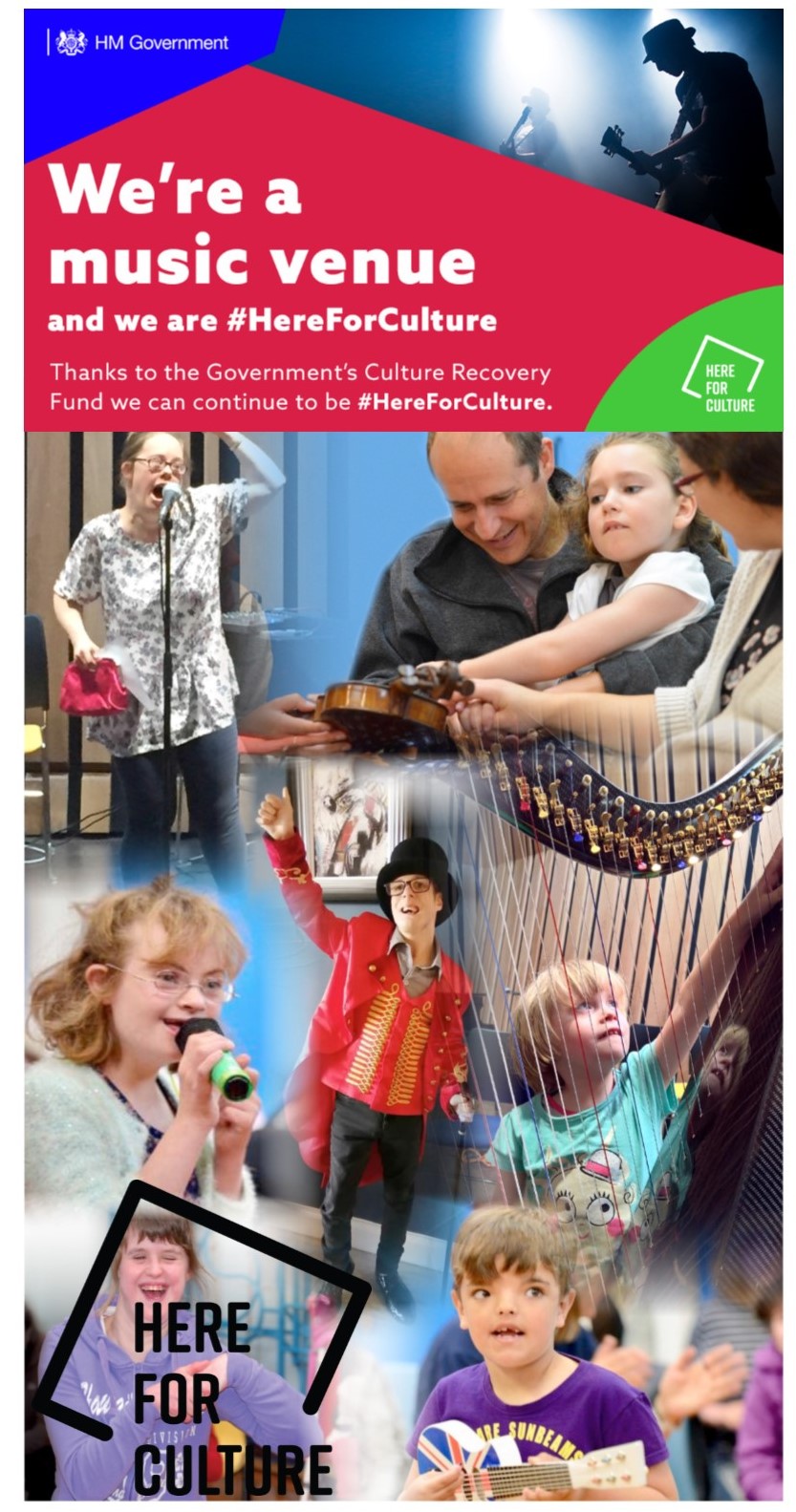 Justin Pearson, Artistic Director, National Symphony Orchestra and Musical Patron, Annie Mawson's Sunbeams Music Trust writes:
"News that Annie Mawson's Sunbeams Music Trust has been funded by the Government's Culture Recovery Fund is as welcome as it is well-deserved. For nearly 30 years the Cumbrian-based charity has inspired severely disadvantaged and disabled people, improving their quality of life and self-esteem through the creative freedom of music. The grant ensures Sunbeams' interactive programme will continue to deliver uplifting music to all parts of the county in these most challenging times, whilst endorsing the charity's work in a uniquely supportive local community."
Sir Nicholas Serota, Chair, Arts Council England, said:
"Investing in a thriving cultural sector at the heart of communities is a vital part of helping the whole country to recover from the pandemic. These grants will help to re-open theatres, concert halls, and museums and will give artists and companies the opportunity to begin making new work.
We are grateful to the Government for this support and for recognising the paramount importance of culture to our sense of belonging and identity as individuals and as a society."
The funding awarded today is from a £400 million pot which was held back last year to ensure the Culture Recovery Fund could continue to help organisations in need as the public health picture changed. The funding has been awarded by Arts Council England, as well as Historic England and National Lottery Heritage Fund and the British Film Institute.